WHAT IS THE CREATING AGILE ORGANIZATIONS APPROACH?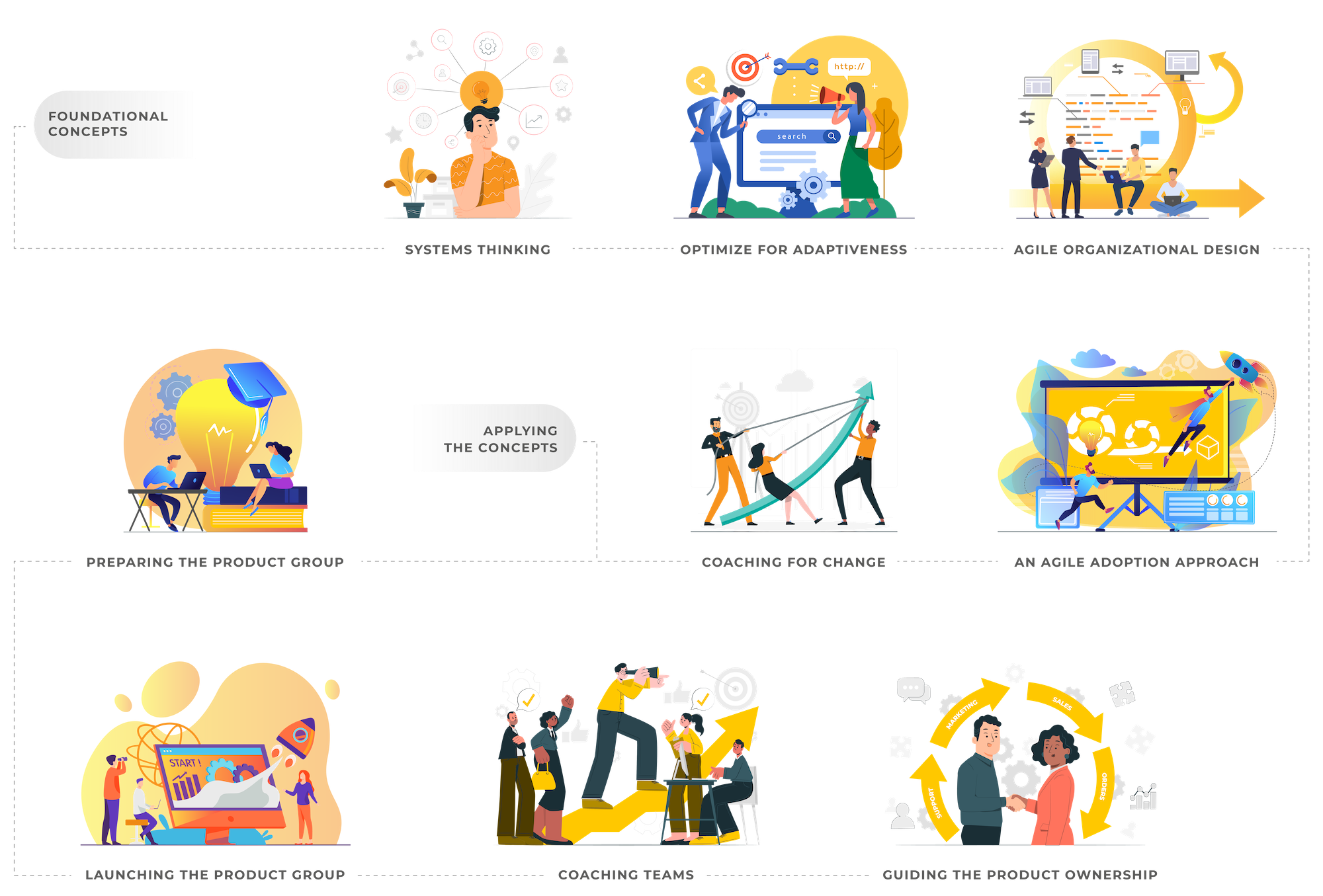 THE CREATING AGILE ORGANIZATIONS BOOK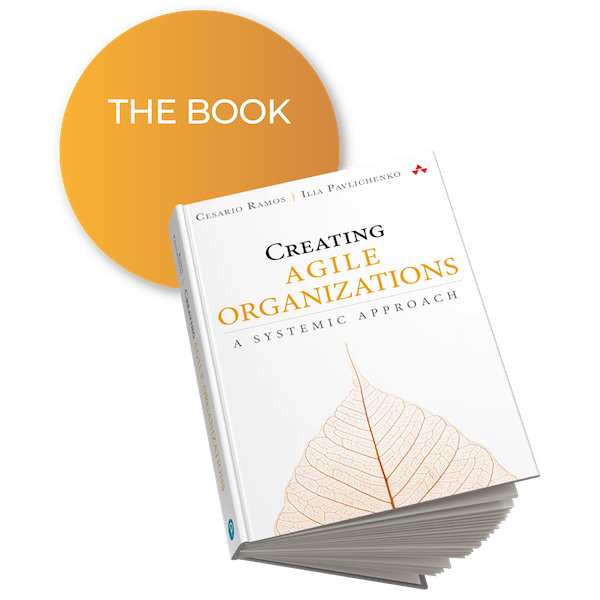 CREATING AGILE ORGANIZATIONs
HELPS YOU TO MOVE FROM AGILITY WITH INDIVIDUAL TEAMS TO AGILITY AT A LARGE SCALE
THE BOOK COULD BE ROUGHLY
DIVIDED INTO TWO PARTS
THE FIRST HALF, FOUNDATIONAL CONCEPTS, INCLUDES GUIDELINES ON ORGANIZATIONAL DESIGN, SYSTEMS THINKING, FLOW AND RESOURCE EFFICIENCY AND GUIDELINES FOR PRODUCTIVE CHANGE.
THE SECOND HALF OF THE BOOK, APPLYING THE CONCEPTS, OFFERS PRACTICAL TOOLS FOR LARGE-SCALE ORGANIZATIONAL AGILE ADOPTION. FOR EXAMPLE DEFINING A PRODUCT WORKSHOP, LAUNCHING A PRODUCT GROUP, TOOLS FOR PREPARING AND FACILITATING LARGE-SCALE AGILE EVENTS, AND GUIDELINES FOR WORKING WITH TEAMS AND LEADERSHIP.

PROFESSIONAL TRAINING
OUR CURRICULUM COVERS ALL ASPECTS OF AGILE TRANSFORMATION AND HOW IT IMPACTS THE STRUCTURE, ROLES, AND RESPONSIBILITIES WITHIN YOUR ORGANIZATION. YOU'LL LEARN HOW TO DEFINE YOUR PRODUCTS, STREAMLINE YOUR PROCESSES, AND UNLEASH THE FULL POTENTIAL OF YOUR TALENTED WORKFORCE. PLUS, WE'LL SHOW YOU HOW TO ALIGN REWARDS AND INCENTIVES, TO MAXIMIZE PRODUCTIVITY AND CREATE A CULTURE OF EXCELLENCE.

ARE YOU READY TO TAKE YOUR ORGANIZATIONAL SKILLS TO THE NEXT LEVEL?

JOIN OUR COURSES NOW AND LEARN ABOUT CREATING AGILE ORGANIZATIONS.
WE PROVIDE COURSES ALL OVER THE WORLD. FIND ONE THAT FITS YOUR AGENDA OR CONTACT
US FOR AN IN-HOUSE COURSE FOR YOUR TEAM

TRAINING AND CERTIFICATIONS IN RUSSIA ARE NOT POSSIBLE
OUR HEARTS GO OUT TO ALL THOSE AFFECTED
BY THE ONGOING CONFLICT BETWEEN RUSSIA AND UKRAINE.WE ARE DEEPLY TROUBLED BY THE VIOLENCE AND ITS IMPACT ON INNOCENT PEOPLE.

LEARN MORE
ABOUT CREATING AGILE ORGANIZATIONS
IF YOU WANT TO LEARN MORE, WE HAVE VARIOUS
RESOURCES YOU CAN EXPLORE AND USE. LEARN MORE
WITH OUR BLOGS, VIDEOS, CASE STUDIES AND PAPERS.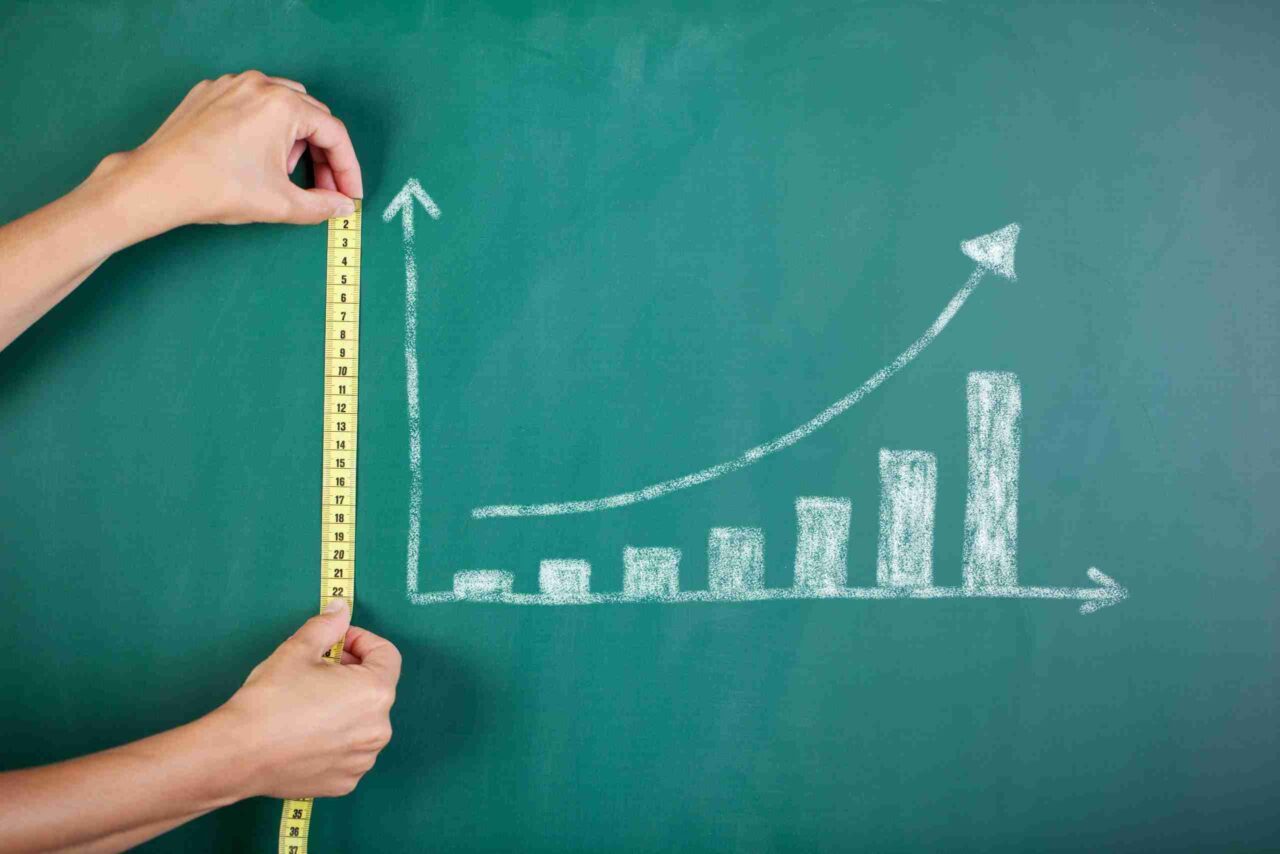 Measure Transformation, Not Conformation
Measure Transformation, Not Conformation The core of agile isn't conforming to some framework but the ability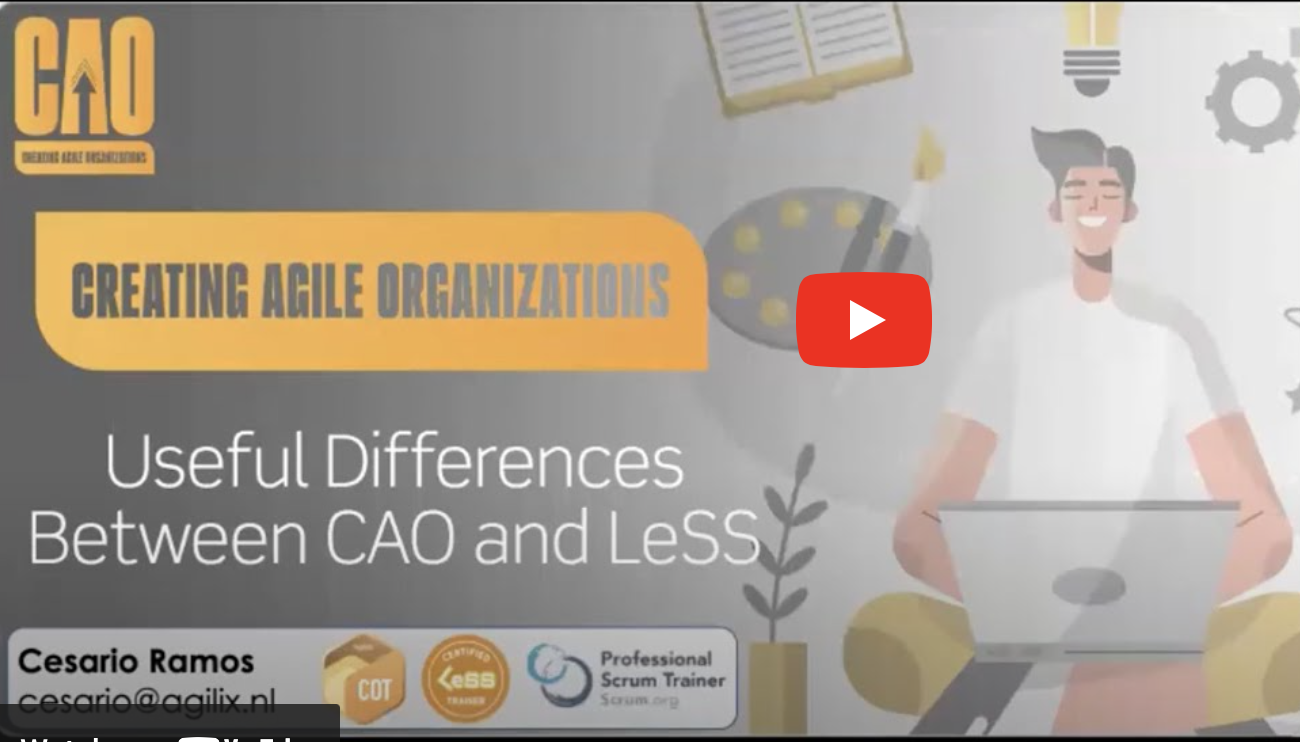 Creating Agile Organizations For LeSS Coaches
In his talk, Cesario shares what you can do with Creating Agile Organizations as an