Become a Certified Creating Agile Organizations Trainer
What is most important for management to understand about being an Agile organization? That you understand that an organizational design is a primary factor in supporting or limiting the people's possibility to adapt to customer demand effectively.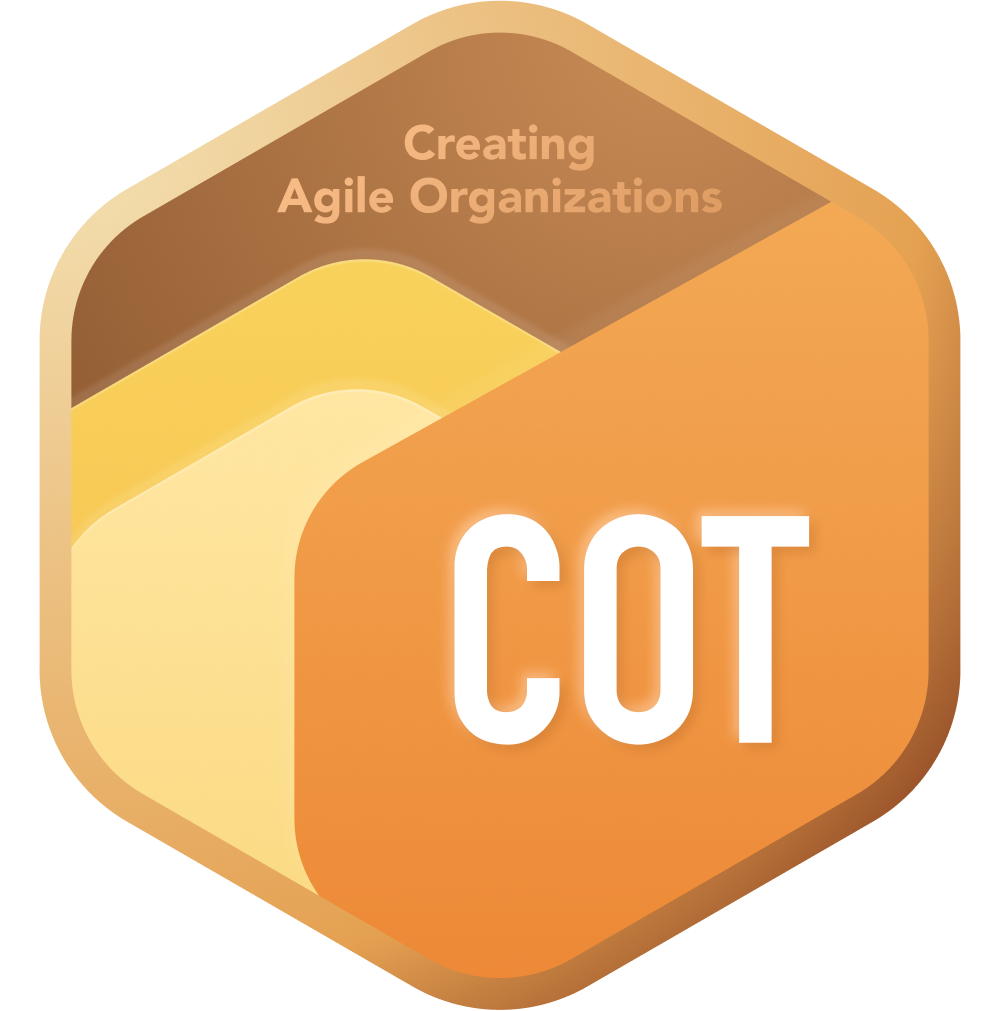 How to become a Certified Trainer?
Becoming a trainer requires the following steps
Attending Course(s) 
Attend the Designing Agile Organizations course (DAO) to become a Certified trainer. Optionally attend the Creating Agile Organizations course (CAO) if you also want to teach the CAO course.
Reading List
Creating Agile Organizations – C.Ramos, I.Pavlichenko
Organization Design – N.Worren
Re-Creating the Corporation – R.Ackoff
Scaling Lean and Agile Development, C.Larman, B.Vodde)
Fifth Discipline 2nd edition, P. Senge
A Scrum Book – ScrumPlop ( Scaling Sequence, Value Area's http://scrumbook.org )
Systems Thinking for Social Change – D.P. Stroh
Pass the Assesment of open questions
Online assessment.
Conversation
Discuss understanding of the books content, course topics ( with Cesario or Ilia ).
Article & Teach block
Write and publish an article about applying Organization Design. Provide a teaching block ( course content + exercises ) to share with other trainers about a topic of choice.
Final Evaluation
Taking the whole exprience, assessment, conversation, article and teach block into account.
What you get 
Course publication site + students certification process + course assessment
Annual trainer meetup
Courseware – default slide deck with objectives/mandatory exercises
Periodic updates to courseware
Compensation
Year trainer fee and per student certification fee.